Well, we are moving right along with this school year. We have actually been back to school for a month now and today was
already
school picture day. I made a picture day lunch for my daughter :)
In this PlanetBox: Roasted corn - cut off the cob, sausage slices, cantaloupe chunks, yellow watermelon cameras, Annie's farm cheese crackers, and a yogurt covered star cookie.
Back to normal schedule here on the blog after all the awesome back to school giveaways!
Items used today: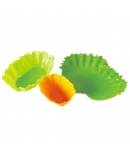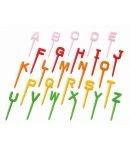 For more bento-style lunch ideas check out my book Happy Bento!