I have been eyeing this book bento for a while now. I finally broke down and bought it even though I really do not need any more bento boxes right now. I thought it would be fun to pack a bookworm inside the book bento.
In this lunch: blueberries, a few edamame tucked in, red bell pepper slices, and a burrito made with leftover rice and black beans decorated with a black bean worm.
Items used today: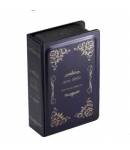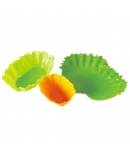 Link up your lunches that use leftovers. For more information about this linky party click
here
.