I have seriously been slacking on Thanksgiving themed lunches and it is high time that I get them started! I just learned something new tonight. I had to google what a group of turkeys is called and I found out it is called a rafter.
Top left: Fresh pineapple chunks.
Bottom left: Broccoli florets.
Bottom: "Turkeys" made from Trader Joe's chicken cilantro mini wontons and carrots. To make the turkeys I used my peeler and shaved off a piece of carrot. I used scissors to get the shape I liked, then I punched eye holes with a coffee stirrer. The heads are secured to the bodies with an uncooked piece of angel hair pasta. Pretzel sticks and cheese sauce in the green cup finish off this lunch.
Items used in this lunch (affiliate links follow):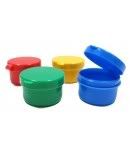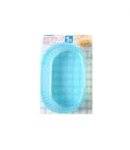 This post is linked up at: