Easter is just a few short days away. My son is off of preschool tomorrow so I decided today was the day for making cute Easter-y lunches for both of my kids :) I acquired a couple of
Miffy
cookie cutters around the holidays so I decided to put them to good use today.
In this bento: green grapes, quail eggs, baby carrots, jelly beans, PB&J Miffy sandwiches, snaps pretzels, and a couple of Annie's Bernie Farm cookies.
In this bento: Pita bread and jalapeno cilantro hummus roll-ups, green grapes, jelly beans, quail eggs, and baby carrots.
Items used today: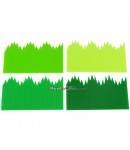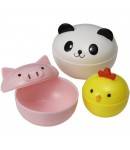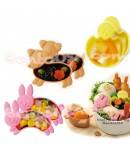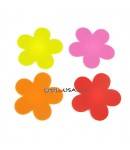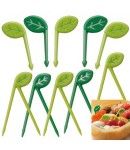 For more bento-style lunch ideas check out my book Happy Bento!