Hi! It has been rather crazy here the past few weeks. Snow days, sick kids, a getaway, and now President's day have really kept my lunch packing to a minimum. Several fun theme-y occasions (Super bowl, Chinese New Year, & Mardi Gras) have passed by. I did manage to make one semi-Valentine's day lunch for my boy.
Packed up in our PlanetBox Shuttle - blueberries, strawberries, and a PB&J tractor sandwich.
If you would like to see more Valentine's Day bento lunches
click here
:)
Same or similar items used today: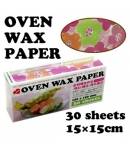 For more bento-style lunch ideas check out my book Happy Bento!