Hi there! It has been a while....it's currently 11 days into the new year and I am just now writing my first blog post of the year. Last week was full of snow for us and the kids barely went to school. This morning I was finally able to make the official new year's bento. Happy 2016! Let's make it a great year.
In this bento: "2016" PB&J sandwiches, raspberries, grape tomatoes, Babybel cheese with a clock face stamped on, and a soft peppermint candy. The clock stamp came with a
Disney Cakes & Sweets magazine.
Items used today: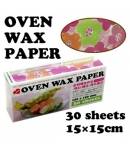 For more bento-style lunch ideas check out my book Happy Bento!