Quick, easy, and cute Superman bento lunch for my boy!
In this bento: Grape tomatoes, ranch dressing in the red sauce cup for dipping, yellow watermelon, Cheez-Its, and sausage. The yellow watermelon is decorated with a
Superman cupcake ring
and the
fork
is the damsel in distress ;)
Items used today: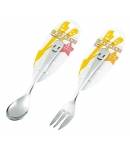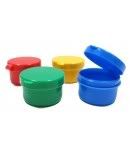 For more bento-style lunch ideas check out my book Happy Bento!