Tomorrow is Earth Day! I made a little earth themed bento for my girl. I purposefully used only food that is grown from the dirt of our earth <3 I was racing the sun as it was falling from the sky tonight to get this bento made so I could photo it out in the natural light before it was gone.
In this lunch: Broccoli, baby carrots, strawberries, and yellow cherry tomatoes. The earth is made from black beans on the bottom of the cup, blue colored rice, and unshelled edamame continents.
I had intended on using my natural food coloring to color the rice blue, however, I discovered tonight that I don't have blue natural food coloring. Since I was in a rush (racing against sunset) and already had this bento planned out in my head I used the food coloring I had on hand.
Happy Earth Day!
Items used today: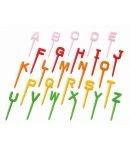 This post is linked up at: