Today's lunch is courtesy of leftover French toast which morphed into a letter "F" themed lunch. Its not easy being green....
In this lunch: Leftover French toast which I cut with my Lunch Punch into a frog. Icing eyes (one is a lazy eye), kiwi slices, ants on a log (celery with peanut butter and raisins) goldfish, maple syrup in the small green container, and a letter F Trader Joe's cinnamon schoolbook cookie.
Items used today: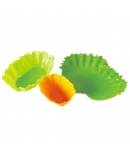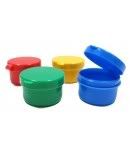 Link up your lunches that use leftovers. For more information about this linky party click
here
.