Today we have a "dip it" lunch featuring the peanut butter alternative
WOWBUTTER
.
Top left: Trader Joe's edamame sprinkled with a pinch of sea salt.
Top right: Apple slices.
Bottom: Pretzel sticks, blackberries, WOWBUTTER with a few chocolate chips on top, and Town House crackers.
WOWBUTTER was kind enough to send me a few jars to try out. The evening we received it my whole family did a taste test. Everyone liked it and were going back for seconds :) It is creamy, salty, and has a peanut butter flavor. Although we have no nut allergies, schools have become ever more cautious with nut allergies. Several schools do not allow nut products anymore. It is always nice to have a peanut butter alternative that is yummy at the ready.
WOWBUTTER is made from: Non GMO Toasted Soy, Soy Oil, Granulated Cane Sugar, Monoglyceride (from vegetable oil, prevents oil separation) and Sea Salt.
The WOWBUTTER team has really thought of everything!! Underneath the label are stickers to put on your lunchbox to inform everyone that the lunch does not contain nuts. Also, on their website there is an
informative letter
already drafted to alert the school administration of your use of WOWBUTTER.
Not sure your kids will like it? You can get a
sample for free
and try it for yourself!
Stay tuned for a WOWBUTTER giveaway in a few weeks.
Items used in this lunch: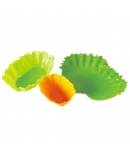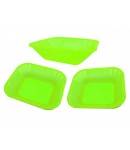 Disclosure
~ All product reviews are my own opinion and based on my own personal use and experience with the product. All product information is from the
WOWBUTTER website
. I received free product in exchange for this review.