I am very excited to share with you a new lunch love of mine! The preschool my daughter goes to requested each child start bringing a cloth napkin packed in their lunchbox to use as a place mat at school. I had been searching for a fun kid friendly cloth napkin that was large enough to double as a place mat. Recently, I ran across a wonderful website that sells just what I was in search of...............
introducing
Funkins
!!
The awesome folks at
Funkins
were so kind and sent me my very own set of Funkins to review. Can you guess which Funkin is my favorite???
Funkins are reusable cloth napkins specifically made for kids. Funkins are made with high quality fabrics that are CPSIA Compliant. They are double sided with different prints on each side that compliment each other. The Funkins measure 13 inches by 15 inches. They are perfect for the Eco-conscious lunch packing mom :)
Funkins has included a great space on the tag to add your child's name. They recommend using a ball point pen to write the name instead of a sharpie.
Another plus for me is that Funkins are large enough to use as lunch photo backgrounds!
Clearly the inspiration for this lunch was the
Sushi 4U Funkin
.
In this lunch:
Top left - Clementine wedges and "bunny" apples.
Top right - Edamame and white rice decorate with a smiley face nori punch out.
Bottom - Kid friendly "sushi" > tortilla and pepperoni roll ups and tortilla and turkey roll ups.
*My daughter was beside herself to have pepperoni in her lunch.
Clean up is a breeze, just toss the dirty Funkins in with your regular laundry.
Items used in this lunch: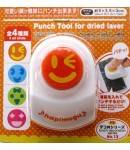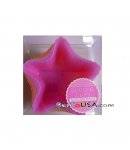 Disclosure
- All product opinions are my own and are based on my own use of the product. All product information is from the Funkins website or product pamphlet. I received a set of Funkins in exchange for this review.