A little squirrel pick on top of a sandwich keeping watch over the acorns he has gathered.
Left side: Baby carrots, black olives, grape tomatoes, and acorn shaped cucumbers. Black grapes in a row on the side.
Right side: Turkey and pretzel bun sandwich. A cute little squirrel pick adorns the sandwich.
This lunch is packed in an
Ugly Children's Clothing milk lunch box
.
Items used in this lunch (affiliate links)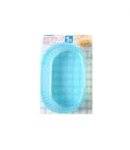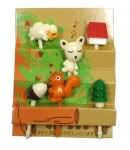 This post is linked up at: