Welcome back to Leftovers on Fridays. What could be more fun then a little "do it yourself" nacho kit lunch to use up those taco night leftovers!
Cucumbers, orange & yellow sweet peppers, leftovers from taco night (rice, black beans, taco beef, and black olives mixed together, shredded cheese in the small Lego container, red grapes in the red Lego, and tortilla chips.
This lunch is packed in our
Lego lunch box
.
Items used in this lunch: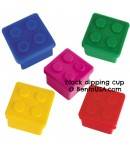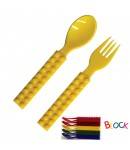 Link up your lunches that use leftovers. For more information about this linky party click
here
.