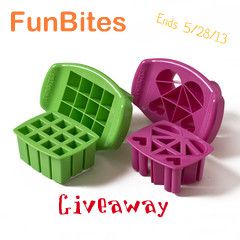 Its time for a GIVEAWAY!
FunBites
was kind enough to sponsor this giveaway. One of my lucky readers will win their choice of FunBites cutters - squares or hearts. In honor of this giveaway I made a "square" themed lunch. For more information on FunBites check out my
review
.
Top compartment: Coconut and almond bagel cut with FunBites square cutter and butter in the Lego container.
Bottom left: Mango chunks cut with FunBites square cutter and blackberries.
Bottom right: Baby carrots and a square hard boiled egg. A tiny amount of salt in the train sauce container.
For more lunches I have made using FunBites click
here
.
What I used to make this bento.
Square silicone cup. Daiso Japan
Transportation condiment container. Ebay
Same or similar items found here: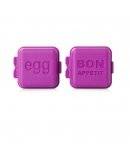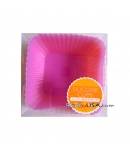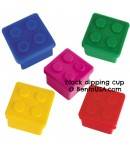 A special thanks to
FunBites
for sponsoring this giveaway. This means that all of you have a chance of winning your choice of FunBites cutter (squares or hearts). This giveaway is open to U.S. and Canadian residents only. Enter below for your chance to win. Winner will be drawn on 5/28/13 and an email will be sent. Winner has 48 hours to claim prize. Failure to respond to email will result in a forfeit.
*Please be aware that you must be doing or have done what the giveaway entry states at the time of the drawing. Example: If I pick a winning entry for a comment and you have not commented you will be disqualified or if the winning entry is for liking my FB page and you have unliked it you will be disqualified (this applies for twitter as well), etc. Also, if you are leaving a comment as "anonymous" please leave your name in that comment so I can match that comment with your giveaway entry. Thanks!*
If you don't end up winning, I have a consolation prize. Enter the code springfun and receive free shipping at
funbites.com
.
a Rafflecopter giveaway