This past Friday (April 12th) was national grilled cheese day. Although I did not blog this lunch in time we did celebrate on the proper day and had grilled cheese in our preschool lunch.
Left side: Raggedy Ann grilled cheese on top of veggie chips.
Right side: Strawberries, clementine orange slices, cucumbers, and a cherry tomato.
Linked up at: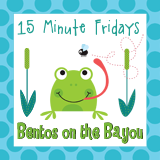 What I used to make this bento.
Raggedy Ann cookie cutter. Savers (a local thrift store)
Same or similar times found here: