This past weekend we had another snowfall. Since spring break is coming up next week I decided to make a little "Spring" lunch! I am ready for Spring to get here!
In this Planetbox: Cucumbers, red peppers, ham, raisins, crackers, peanut butter in the green sauce container, cutie orange wedges, strawberries, and blackberries.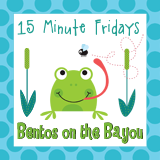 What I used to make this bento.
Planetbox. Pottery Barn Kids
Tree trunk and flower stem picks. Ichiban Kan
Joie flower cutter. Home Goods
Same or similar items found here: