We had our favorite soup (avogolemono) for dinner tonight. This time I am going to send it in my thermos container and see how warm it stays. The rest of my daughters lunch is packed in our new fire truck bento.
Thermos container: Avgolemono soup (Greek lemon chicken soup).
Recipe - 2 cans of cream of chicken
1 can of chicken broth
2 baked chicken breasts
3 cups of cooked white rice
Add lemon juice to your taste (it takes more than you think!)
Bottom left: Club crackers, rabbit shaped peperoni stick, and peanut butter in the yellow container.
Bottom right: Cucumbers and blueberries.
Linking up at:

What I used to make this bento.
Thermos container. Big Lots.
Fire truck bento.
JList
Rabbit wiener cutter.
Allthingsforsale
Scalloped baran. Daiso Japan
Sauce container.
Allthingsforsale
Crinkle cutter. Pampered Chef
Same or similar items found here: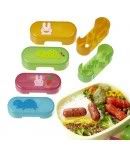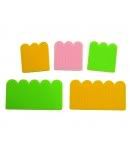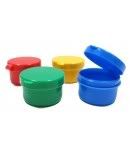 LINKY PARTY