Another quick, cute, and simple bento using some leftovers. I am not feeling very creative tonight.....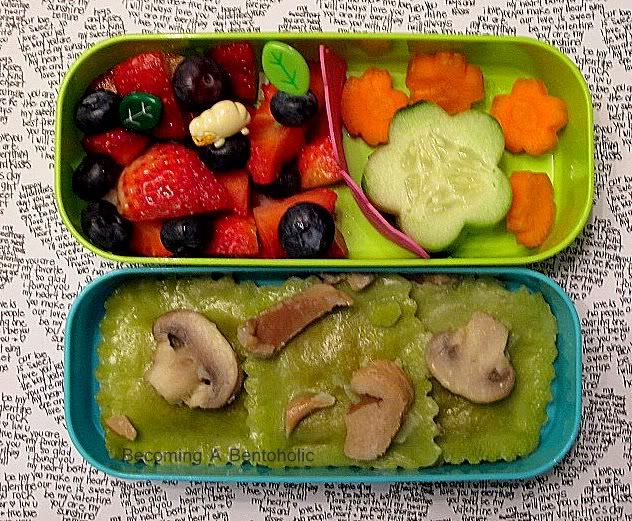 Top box: Strawberries and blueberries, cucumbers and carrots.
Bottom box: Leftover goat cheese and sun dried tomato ravioli with mushroom on top.
What I used to make this bento.
Bento box. Daiso Japan. $
Jole flower cutter. Home Goods. $$
Bear shaped baran. Daiso Japan. $
Leaf picks.
Allthingsforsale
. $$
Vegetable cutter (flower shaped).
Allthingsforsale
. $$
Sheep pick.(squirrel pictured)
Allthingsforsale
. $
Same or similar items found here: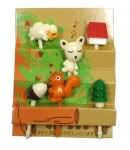 LINKY PARTY